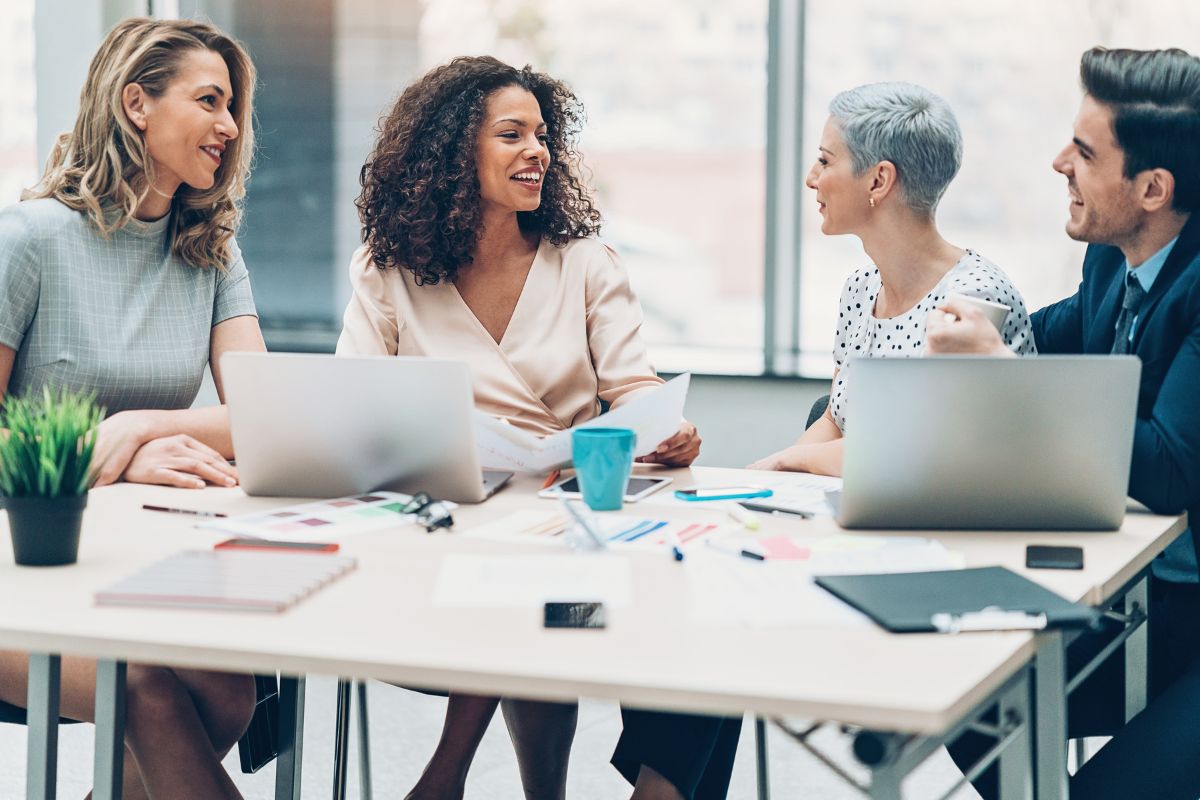 If you read our last blog post on awareness content, then this is the perfect follow-up for you to learn more about unique marketing content to produce. Thought leadership content and awareness content have a lot of similar benefits, but thought leadership goes a step further to raise a person within your business to the level of a leader within your specific industry. Thought leadership content is a unique way of producing content that both provides answers and ideas for your customers, and helps share the wealth of knowledge that your leader has earned through experience within the industry. 
The values of thought leadership content are many, but let's walk through a few of them and see how they can be beneficial for your business. 
Showcase expertise in your industry
This is the main value of thought leadership content. Your thought leader, whoever they may be within your company, should share their hard-earned knowledge with the public. This could be by either taking the time to discuss updates and news within the industry, or sharing tricks of the trade they've learned throughout their career. When your business shares this expertise, it brings you to the forefront of industry leaders because of your level of knowledge. This will also help build trust and credibility with the public. 
Build loyalty and trust
When you take the time to showcase your knowledge about a given topic or sector, you are showing that you and your business are worthy of being trusted by the public. With the number of companies and brands out there, it can often be difficult to tell which to use, which one is more legitimate, and which one will "go the distance", so to say. When you produce thought leadership content, consumers will have an easier time trusting the credibility of your business. This in turn, will also help spark the opportunity for a business/consumer relationship that can breed even more trust, and eventually loyalty. 
Educate your public 
Try solely thinking about your public. What questions do they need answered about your industry? What pieces of advice could you offer them? Are you up to date on all of the useful industry news so that you can in turn educate them? The vast majority of consumers don't know the ins and outs of various business industries, so you should work to educate them as simply and painlessly as possible. You want to show your vast knowledge, but you also want to know your audience and help answer their potential questions as succinctly as possible. 
Bring awareness to your brand
Lastly, you can help bring further awareness to your brand through thought leadership content. Your content might come from your own business website or blog, but it could also be placed in different magazines or websites. In this case, the content will more than likely spark some level of interest in your brand that will drive consumers back to your own pages. If you build up someone within your business as a thought leader, that will inevitably have some sort of awareness return for your brand as a whole.
Thought leadership content and awareness content are two very popular styles of content creation for businesses in 2021, and will more than likely continue to be used in the years to come. People want to know they can rely on businesses for more than just sales, they like to see that businesses are actually knowledgeable about the product, service or idea they are selling. 
Subscribe to our free newsletter.