Gain Media Attention
Let Your Conversation Make a Big Splash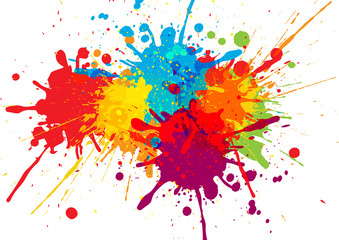 Effective PR. It's more than creating good press releases (but you'd be hard pressed to find better writers!) and having great contacts (we surly have them in droves!). It's about shaping conversations with the carefully crafted stories the media craves to generate coverage with presence and meaning.
Media Relations
At the core of our expertise, media relations creates the high-volume coverage that can give you immediate recognition and visibility in your market. With deep media contacts developed over 20 years in the industry, Avista can immediately connect you with the media gatekeepers that can help you tell your story to your target audience. Our programs have developed the messaging and brand personality that has secured volumes of client coverage in leading business press outlets including: Wall Street Journal, NY Times, Forbes, Smart Money, Investor's Business Daily, US News & World Report, Kiplinger, and Washington Post; broadcast outlets including Bloomberg TV, CBS, CNBC, MSNBC, NBC, NPR, Fox Business, Fox News and consumer outlets including AOL Daily Finance, Glamour, Real Simple, Good Morning America, The Today Show, Time, and USA Today.
Press Releases
Publish press releases that create industry buzz and drive pervasive coverage. From new product launches to announcements of new company developments, customer successes, partnerships, and more, Avista crafts press releases with the mastery that gets them noticed. Our press release strategy includes distribution to our proprietary media list that consists of contacts at top national, regional and trade outlets.  This will drive people to your website and attract key influencers to interview your experts for larger feature stories.
Content Creation, Articles and Blogs
Avista is an expert at building robust content programs. Our content experts are former journalists with deep experience in developing engaging material that builds readership and attracts new audiences. We will also identify places where bylined articles and guest blogs should be appearing to drive thought leadership and organizational credibility while providing opportunities for you to speak out on key issues to your target audience. Article pitches are mindfully developed to underscore your distinct messages and to develop your experts a industry visionaries and leaders.
Social Media
Leverage free online social networking tools and position your brand as a leading force across all platforms. Avista will seek and solicit for guest blog posts, cross-linking, LinkedIn Group suggestion/monitoring, hot topics for microblogging, and more. As a social media visionary, Avista can establish the multi-dimensional social media strategy your company needs to build a loyal community of followers that grows every day.
Branding and Messaging
Avista is an expert at creating the brand positioning and distinctive messages that enable your company to stand out in the crowd. Branding campaigns start by developing a company message platform guide from which supporting marketing components are developed to assure brand consistency, message continuity and cohesive company story development.
Advertising Plans
Avista can supercharge your lead generation programs with strategic print and online advertising plans that have direct ROI measures in place for performance-value analytics. We can negotiate rates with respective publications, request insertion orders, and deliver artwork for both online and print advertising opportunities. Avista can also monitor, analyze and recommend Google AdWord usage for the highest value and results.
Events, Webcasts and Online Seminars 
Avista can infuse your event programs for optimum attendance and return on investment. We will recommend key sponsorship and exhibition opportunities or recommend events that should be attended by company executives from a networking and sales perspective. Avista is also available to build event programs, including presentations and materials and can support event logistic and management efforts for custom client events.