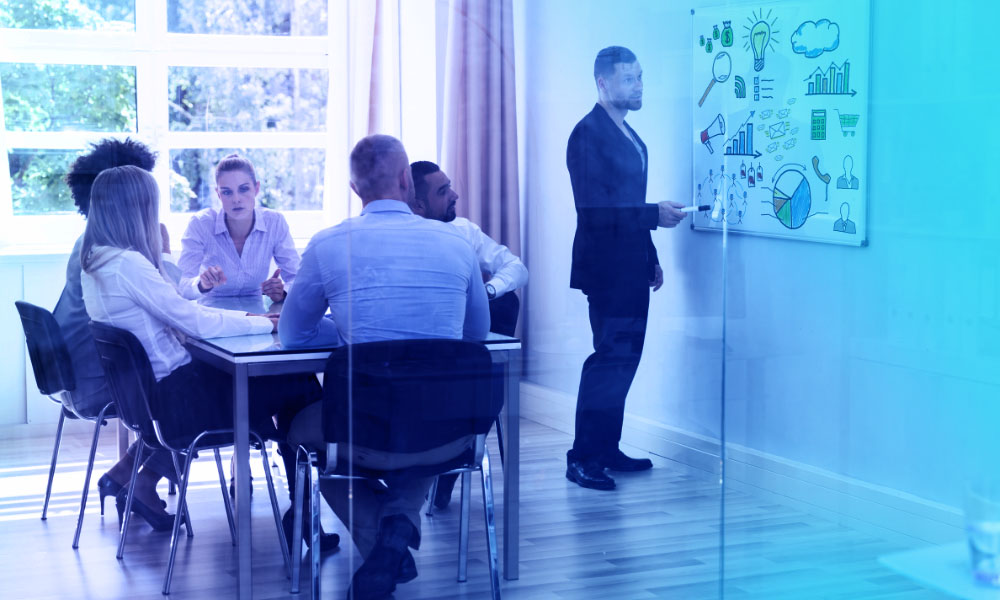 Are you stuck in the past with your digital marketing? The marketing world can be a tough place to keep up with. There are new changes every day. How do you keep ahead of them? The answer is simple. Keep up with the media. Digital marketing is becoming the new newspaper. Although digital marketing is a fairly time-tested idea, there is still a lot to figure out with this new beast. 
So, what is digital marketing? Digital marketing is the promotion of brands via the Internet. It allows businesses to connect with potential customers they couldn't access otherwise. Digital marketers use social media platforms such as LinkedIn or their own website property to engage new possible customers with their products and services. While online marketing has been used for decades, new trends pop up every day so staying ahead of the digital marketing curve can be a critical action for your brand. 
Make Your Presence Known: Gain an Active Social Media Audience
The first goal in digital marketing is to make your presence known, which means you need to establish connections with your audience. Connecting with your audience is essential to building a following that will provide feedback for your digital marketing ads or campaigns. 
One key concept in growing your social media audience is to have interactive social media posts. There are multiple ways to go about this. You can add a call to action, make sure your posts benefit your target audience or add interactive posts, like polls.  
Having an active social media following will allow your product to grow. Expanding your network enables the expansion of your product by word of mouth. And now, when that customer searches for your website, you'll attract an audience, making your website more enticing. 
Keep SEO in Mind
In the past, digital marketers could rig the system to get the traffic they wanted, but the content may have been lacking, and they weren't targeting potential customers. Today, the whole landscape of digital marketing has changed with the push for search engine optimization (SEO). With SEO comes the daunting task of getting your content listed on the first page of a search engine like Google. Once you've determined your audience via an active social media following, you can use this information to guide your SEO keyword strategy.
To target your audience with keywords, you need a strong SEO keyword strategy that focuses on balancing relevance to your audience and search engine optimization. To make your content attractive to search engines, you need to optimize your page title with your target keyword, create an SEO-friendly meta description and outrank your competitors for the target keyword you are focusing on by writing better content than theirs. To make your content relevant to your audience, you need to ensure your copy addresses your customer's questions and provides value. 
Provide Creative and Relevant Content
Relevant and creative content is not synonymous. You can share a funny meme or create an entertaining video, but if your audience isn't on that platform and the content doesn't align with your brand image and message, it won't promote sales. 
Providing creative content for your product begs questions like: How should I spotlight my product? How do I make it original? How do I reach my customers?
If your digital marketing is lacking, these three tactics will help you grow and expand your marketing reach. Remember, the most important concept is to grow your audience and use their feedback as you continue. Keeping your posts interactive increases audience engagement and keeps your eyes on the future. Producing valuable content, leveraging a wisely researched keyword strategy, will enable you to further activate your audience to transform them into customers.
If you need guidance moving forward, see how our team of experts at Avista can help you.
Related Posts: 
10 Things to Avoid in Your Next Digital Marketing Campaign
Subscribe to our free newsletter.