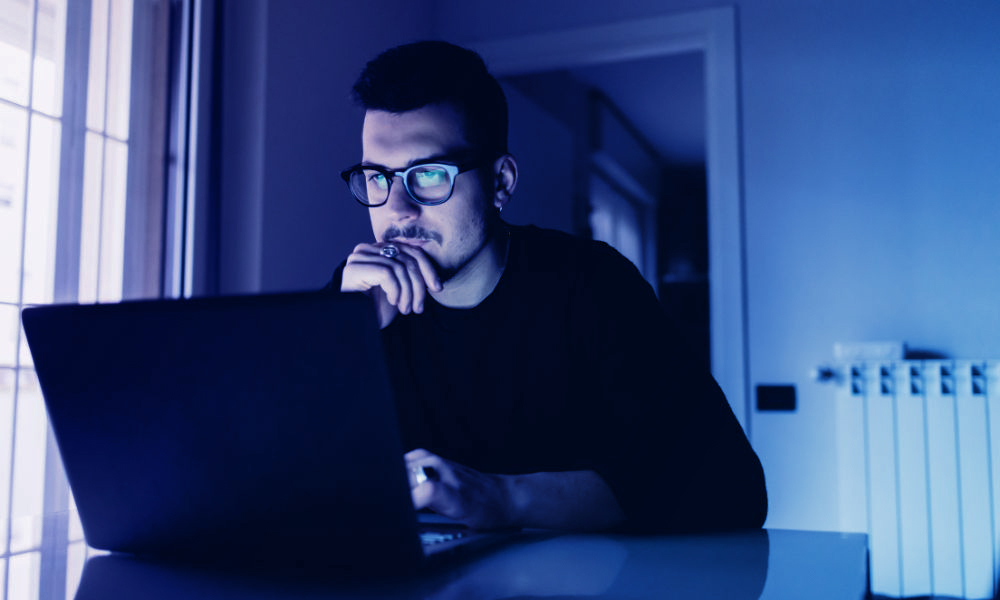 Learn the most common digital marketing issues and how to overcome them.
To create a strong digital marketing campaign – one that truly provides the results you want – marketing professionals must ensure they communicate across their entire team on the detailed goals you need to achieve, and the steps everyone must take to achieve them. Without identifying success metrics and working closely with your entire team, there are many ways your marketing campaign can falter.
According to IDC, "a strong digital marketing campaign needs to consider how to provide relevant and personalized content to the end user, with a goal of driving more leads and enabling sales." Their research provides some valuable insights to make the most of your next marketing campaign. Read along to learn how to avoid the most common digital marketing issues so your next campaign can be its most effective.
#1: Deficient Clarity on Metrics for Success
Marketing professionals know a successful marketing campaign must have metrics to define its successes and areas of improvement. Where many go wrong is not clearly defining success metrics during the campaign planning phase. The content team and lead generation team should work together to clearly outline what they want to measure to identify what works and what needs refining through the campaign.
Every Marketing professional should ask four questions:
 What does success look like for your marketing campaign?
 What is it based on: awareness, engagement, leads, quality leads, or revenue?
What specific metrics are you going to use to define success?
What are the targets you will use to focus and refine your content?
#2: Lack of Data Interpretation Resources
Content marketing campaigns have many data sets and points. These are gathered over multiple fields and functions, including but not limited to, audience, traffic and engagement-related data. As all practitioners know, this data is incredibly valuable. All data should be interpreted based on its direct and cross-correlating impacts. Some examples are engagement by geography or direct traffic sources. If practitioners do not have the resources to interpret this data, it will have a major impact on the success of the campaign. Without early correction, this incomplete data leads to the lack of actionable insight and the lack of appropriate adjustments to the campaign.
#3: A Poorly Engaged Target Audience
While most companies can build a sizable online audience based on their brand recognition, they fail to sustain long-term engagement with their community. It is easy to say that having a poorly engaged target audience will negatively impact the success of your campaign. It is especially detrimental in cases where campaign timelines are short. Without a detailed plan in the campaign planning phase, it will be difficult to build, engage and generate active communication with your target audience. To ensure this does not happen in your campaign, make sure to create a detailed plan on how and where to reach your target audience.
Questions to ask before campaign kick-off:
1. Where does your audience interact most frequently online?
2. What is the current level of online engagement that you have with this audience now? Where does that occur?
#4: Overwhelming and Ambiguous Data and Metrics
In a world requiring data to justify every point in a campaign, the metrics can become overwhelming. The challenge is to determine what metrics are the most important for your content marketing campaign. How can you do this?
Ask yourself a few questions:
What is your campaign focused on: awareness, consideration, decision, or something else?
How will you measure quality metrics in the process?
When in the campaign planning phase, involve the analytics members of your team to create and define success metrics. Doing this will help you align your path to a successful campaign.
#5: Generation of Wasted Traffic
Pulling the wrong geographic online traffic can happen to anyone. Recognizing the mistake before it is too late is key. Do not waste your resources on metrics that result in limited audience connection, conversation, sales, or ROI. Be sure that traffic is properly tracked before the campaign kicks off.
#6: Too Many Competing Priorities
Content Marketing Campaigns can become overwhelming due to the pace, complexity, and range of multiple corporate functions. They require many touches across functions, such as skills in demand gen, social media, email marketing and IT. This is added to the reality of more than one campaign taking place on the same, or similar timelines. If priorities are not in place, this can negatively impact your campaign. To avoid this, spend time planning with internal resources during the campaign planning phase.
#7: Failed Communication and Audience Relationships
It is easy for marketers to follow the steps of producing content. Mistakes happen when they do not spend enough time crafting appropriate marketing copy to connect with the target audience's emotional sails and triggers. The lack of research on these triggers can result in failed messaging and impact, resulting in a weak connection with your audience. This will further lead to reduced engagement and low-quality interactions. To avoid this, marketers need to do their research in the campaign planning phase. Try looking into established metrics from tracked data sources and then check again in about 30 days to compare your plan and refine it accordingly.
#8: Money, Money, Money: Difficulty Calculating ROI
It is fair to say that aligning budget and campaign ROI are attempted, but not always successful. When calculating the return on investment for your campaign, it depends on the marketers' ability to track the many functions of that campaign. Budgets are built around ROI assumptions, which are often not realistic, resulting in wasted budget money. Avoid this by budgeting around target KPIs and testing within those parameters.
#9: Poor Results Tracking
Trackable links must be included in your campaign. Without them, you will not be able to adjust your campaign to optimize your results. Trackable links will allow you to define your traffic source outside of the aggregate form. Including links allows you to view engagement and flow, giving your campaign the success metrics you need.
#10: Sales and Marketing Communication Breakdowns
It is extremely common to have communication breakdowns between sales and marketing professionals. Often, the sales team does not know all the marketing efforts occurring. They also may be unaware of data collection or be able to understand the marketing data. This can lead to the sales department targeting a different objective than the marketing team. To avoid the waste of resources and to refine the objective, it is beneficial to include sales in the campaign planning phase.
If the issues mentioned above are identified and fixed before launch, you will be on the road to seeing your campaign succeed. If you want to build your digital marketing program, while avoiding these critical pitfalls, Avista PR & Marketing has the resources you need to get the job done. Connect with us today to discuss how we can help you reach your marketing goals.
Subscribe to our free newsletter.