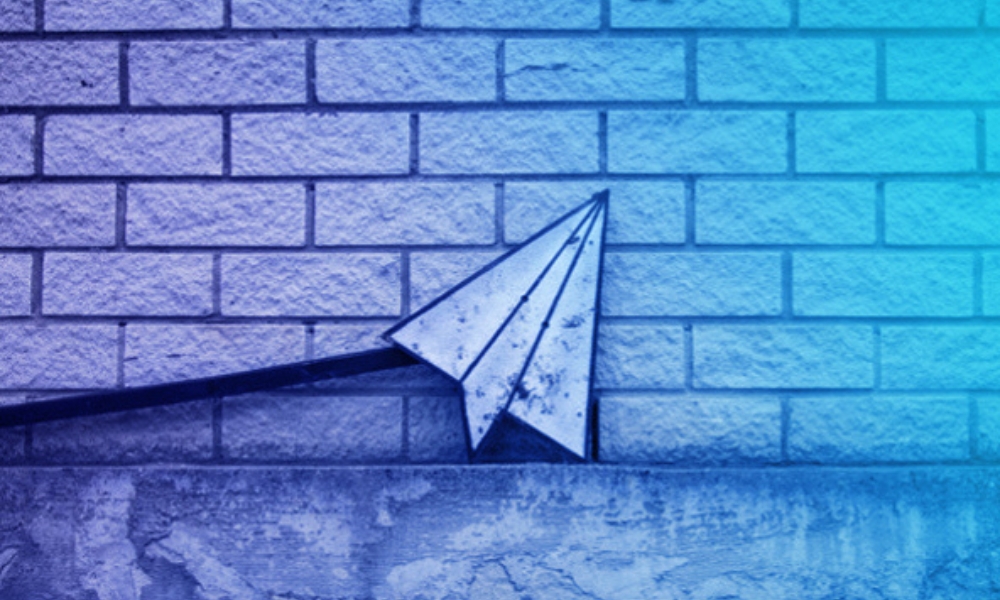 Who says that email is a dying communication platform? Businesses all over the world are still using it to their advantage. Email marketing campaigns can be helpful in a number of ways – to help drum up new business, to build thought leadership, to promote assets, or simply to communicate with your customers. The purpose of your campaign, as well as who your target audience is, will determine how you write and organize it. Below, we'll break down some best practices and steps to make your campaigns as effective as possible.
Set your intention
First things first – ask yourself a number of questions and try to figure out what the purpose of your campaign might be. Who are you hoping to reach? What are your goals and what are you hoping to accomplish? Along with this brainstorming, do your research early. Different email campaigns might require different levels of legwork, but one thing's for sure – they will all need some level of research and planning.
Choose your platform
A strong email campaign will be developed in a communications platform. Every business will have their own preference in which they choose, but some of the most popular ones are HubSpot, Mailchimp, Constant Contact, and SendinBlue. More information on each platform can be found at their links. When choosing a service to utilize, you should consider the cost of each, as well as what they can offer you. A small scale email campaign might need a different platform than a massive corporation's external newsletter. By taking the time upfront to choose a service that best fits you and your business, you will ultimately set yourself up for success.
Build your target audience / work off of a database
The next step in the process is to spend time tailoring your audience list or your contacts. In order to really make the most of your email campaign, it needs to be getting into the inboxes of your key demographics. You can't really write your copy or develop your messaging until you know whom you need to reach. Different audiences require different writing styles and different topics. You can also work off of a pre-existing database to build your audience list. If you have lists of people who have previously engaged with your company, use that! There's no shame in making the most of what you already have.
Develop your messaging
After you've figured out who your audience will be – and you can have multiple – you can then start to develop your message and write your copy. You've already gone through the hardest parts of the process to get everything set up and in order. Now, you just have to focus on what you want to say. We recommend developing your copy outside of whatever platform you've chosen – utilize Google Docs or Microsoft Word, so that you can have a separate version of the text you can return to if necessary. This way you can also take your time to edit and revise, without worrying about the look and design of the email yet. When you sit down to actually write the text, write in your business' tone and style, while still working to engage your audience.
Use CTAs
Calls to action are every business' best friend. Whether used on social media, in assets, or in your email campaigns, they can drive more views and engagement back to your website. Using links and buttons can help your numbers grow to meet new goals and thresholds for your marketing. Always try to incorporate at least one, if not more. Linking to content on your website throughout your email can help drive audiences there, but you can also have a general CTA at the end of your email. This might look like a button back to the contact page, the about page, or something more specific that fits well with the topic of your email. Either way, CTAs are vital in increasing your engagement and prospect activation.
Design your email
This is one of the most enjoyable parts, if not sometimes tedious. You get to finally design out your emails! Different platforms have different ways of doing this, but regardless, you want to make sure your copy has visuals to accompany it. Different audiences require different styles and elements, so take that into account, but you definitely want to make your email as easy to read through as possible. Take your time and utilize drafting. Try creating separate projects for the same campaigns, so that you can step away, get feedback, and decide which might be best for your intended message and demographics.
Set a schedule
How you schedule your campaign out might seem like something that isn't really important, but it matters greatly in how your emails are perceived. We recommend sending your emails every 10-12 calendar days so that they land on different days of the business week, this way you aren't overwhelming your contacts, but it isn't so far between emails that they forget about you. Also take into account the time of day you schedule your campaign for. Think of your audience and ask yourself a series of questions. Do they check their email constantly throughout the day? Are they smartphone savvy? Is mid-day a break time for them? By considering these things, you can catch them when they're most likely to actually read through and interact with your content. It also helps to do your research. Use your email marketing platform to help you identify the highest open rate times for your contact database. Every industry and contact persona has different characteristics for their email behavior, so diving into your database to best understand their engagement style will be well worth the time.
Promote on social
Even if people on your social media pages aren't being targeted by your email campaigns, you can still use that content. LinkedIn offers a newsletter function where you can essentially reuse your campaign content to reach a whole new audience group. This allows for you to further the life of all of your hard work. You can also edit some of your email campaigns to fit into a social post.
Everyone will approach the development of an email campaign differently – and that's just fine. Just as every business is unique, their emails should be too. A campaign for a retail company won't be the same as one for an IT service firm.  Understand what makes your company different, and use that to make yourselves stand out. When you're ready to dive into email marketing, let Avista help! Contact us today to learn more.
Subscribe to our free newsletter.