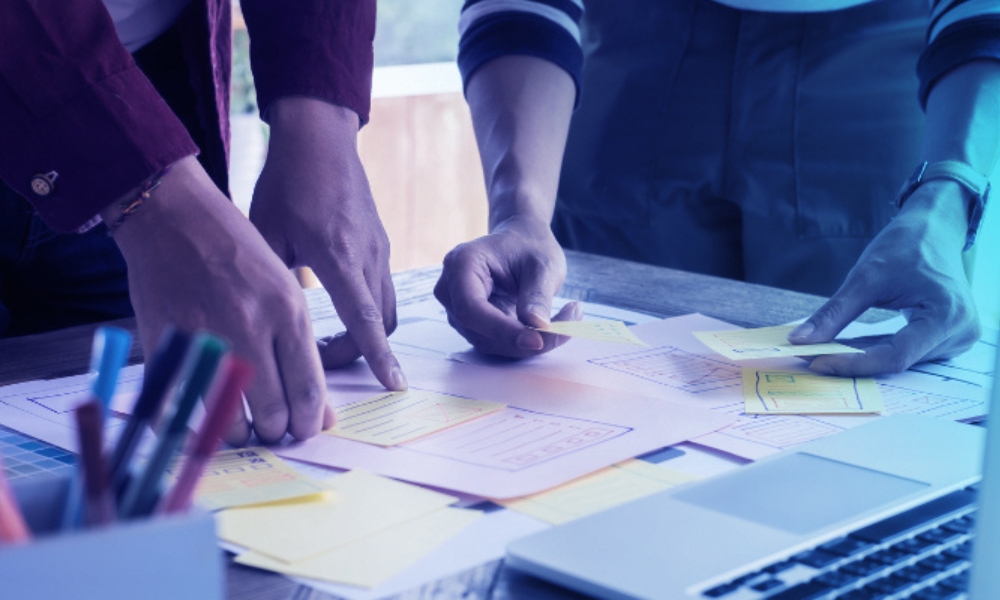 The
McKinsey report
found that companies who effectively use personalization generate 40% more revenue than companies that do not. So, what is personalized marketing and how can it help your business?
What is Personalized Marketing?
Personalized marketing is marketing that makes customers feel seen and heard. It helps individualize them from the masses of consumers, making them feel more like humans than data points. Even though the software and tactics used to optimize personalized marketing approaches have only been around for a few years, with the help of AI, the shift has become exponential. In fact, the trend has grown so much, consumers now expect it as now, more than ever, they demand more from companies to earn their purchases.
How Personalized Marketing is Changing the Marketing World
It's hard to avoid the statistics. Epsilon found that 80% of consumers are more likely to buy when brands offer a personalized experience, 91% are more likely to shop with brands who provide relevant recommendations, and consumers are 40% more likely to look at items that are recommended based on shared information with the brand. Personalized marketing is the wave of the future.
How and Where to Implement Personalized Marketing?
The short answer? Integrate AI and use it everywhere. Here are a few examples:
Email Campaigns – Think about how you have looked through your inbox. Isn't it more likely for you to click on an email from a person rather than an organization? Your answer should be yes, according to data by Pinpointe, emails using a specific personal name increased open rates by as much as 35%. On top of using your name make sure the content is relevant to the individual and blasts are sent out irregularly so they are not marked as spam.
Product Recommendations – Personalize them! For example, when browsing shirts on Amazon, the data shared with the site will record that and send you recommendations based on reviews and shirts similar to previous clicks. You can easily add this to your site by incorporating AI to sift through the data so you do not have to.
Advertising and Promotions – Formerly known as interest-based advertising, personalized advertising has always been a powerful tool to improve relevance in advertising and for users. Know known as retargeting, these are based on your customers' interests. Through AI and cookies, retargeting notes consumers who did not complete an action, such as not completing a purchase, contact form, download, etc. These ads target those individuals so your organization does not leave their minds.
Mobile Marketing – By using user-specific data (such as demographics, interests, behaviors, life stage, location, etc.) as an insight for enhancing and customizing your mobile marketing messages, you allow your advertisers to build a better connection and more memorable message. This allows your team to treat your customers as more than a number but the human behind them.
Social Media Campaigns – Social media is another world compared to email and online, let's start with the crossovers. One crossover, personalizing targeting ads, shows consumers the products and services that align with their browsing history and previous purchases. Another crossover, Chatbots can give you an edge when personalizing the experience between customers and the organization. Unlike traditional email and online marketing, videos, quizzes, and social media data can set you apart. Videos, such as memories by platforms like Facebook and Snapchat, assign real personal value to your platform. Quizzes can also help personalize your campaigns and are best collected through social media. For example, Eneco used a single quiz to collect more than 1,000 conversions in just six weeks which was five times more than what they had expected. Lastly, social media data. By studying and collecting information from social profiles you can better target and influence your consumer base.
While this can feel overwhelming, with the help of AI and marketing professionals, your organization will find itself ahead of the curve. For more tips check out our other marketing blogs! If you want to build your digital marketing program but do not have the time, Avista PR & Marketing has the resources you need to get the job done. Connect with us today to discuss how we can help you reach your marketing goals.
Subscribe to our free newsletter.