Activating Social Engagement for Effective Demand Generation.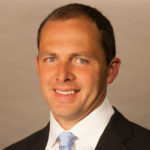 Social media has evolved to the point that we now consider it an integral component of the marketing mix and Avista truly gets this better than anyone. Teaming with the Avista team enabled us to fully leverage the traffic building and lead generation potential of social media. The results truly surpassed our expectations!
Jed Ayres, (former) Senior Vice President, Marketing, AppSense
Challenge
AppSense (now a part of Ivanti) was a highly successful provider of software to optimize the virtual desktop. As a growing company, it had an expansive list of marking initiatives to support – with a slim team. Investing heavily in event marketing and partner activation programs, the company needed to capitalize on that investment to captivate potential buyers and engage them more consistently beyond peak event periods.
Solution
Avista engaged to provide an integrated social media strategy that would align with the aggressive public relations and content marketing programs it was already providing to AppSense. By delivering an integrated approach to social media, Avista could sustain AppSense's visibility between peak event periods and drive consistent and increasing engagement across multiple channels. Capitalizing on Avista-developed educational article and blog content, as well as whitepaper assets and analyst reports, the social calendar of content was expanded into a robust social stream, and followers engaged in droves.
Results
By analyzing behavioral data and promoting employee advocacy, Avista helped the AppSense channels grow exponentially, driving impressive engagement rates and proving social media's value to the integrated marketing mix. As a result of engaging social media posts and an aggressive employee advocacy program, AppSense's social media posts quickly reached an average click-through rate of 120 clicks-per-day through regular sharing activity from 89% of the company's employees. This dramatic activity more than tripled the company's followers in under nine months.
Project Details
CLIENT:
AppSense
Website:
Industry:
User Environment Management Software
Location:
Sunnyvale, California
Project Type:
Public Relations, Social Engagement and Selling
OUR WORK
Read about the work we have done for our clients.